Welcome to A.I. Lesson Lab
A.I. techniques

to transform

your workflow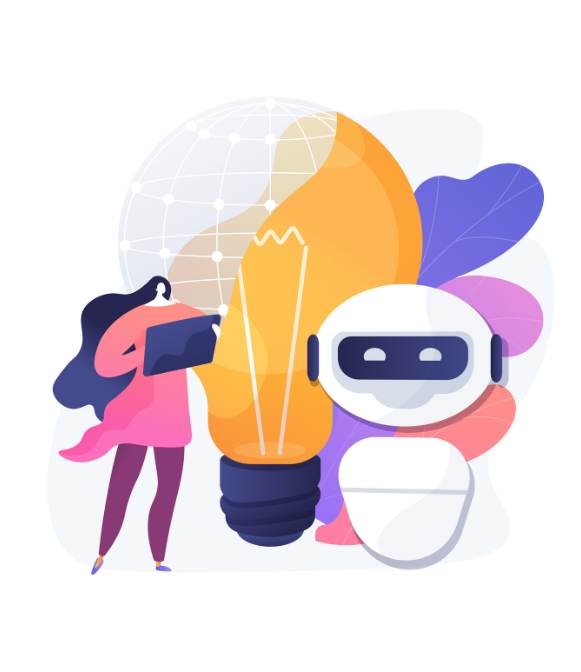 Comprehensive courses for teachers, educational content creators, and edupreneurs both in and out of the classroom.
Learn how to unlock the power of AI to boost productivity and save time creating resources and marketing them!
Exclusively for TPT Sellers
Created by a TPT Seller for TPT Sellers! Every prompt, suggestion, and tip is presented thru a TPT selling lens.
One Stop ChatGPT Shop
All of the prompts, best practices, workflows, latest info and usage cases in ONE place. No more searching or scrolling social media for ChatGPT content from some "guru" who has no clue what we do and why.
No Gimmicks
Everything you need to use ChatGPT for your TPT business is in this course. There are no upsells, no extra groups or live commitments. 
Flexible Learning Design
This course is uniquely text-based. Work at your own pace - no videos to slog through. Easily copy and paste prompts right into ChatGPT or your AI tool of choice.
How to craft effective prompts for any TPT related need.
How to use prompts to brainstorm and generate content for new TPT resources plus add value to existing ones.
How to easily adapt content for different grade levels and abilities.
How to effectively align resources with state-specific standards in seconds.
How to instantly create rubrics and answer keys for any resource.
How to write and rewrite effective product descriptions that convert.
How to instantly write blog posts that fit your style, brand, and sell your resources.
How to put your marketing into autopilot with captions, scripts, and campaigns for any platform in seconds.
How to supercharge your email workflow with AI.
How to support customers and build loyalty in a just a few minutes every day.
How to optimize for SEO in the age of AI.